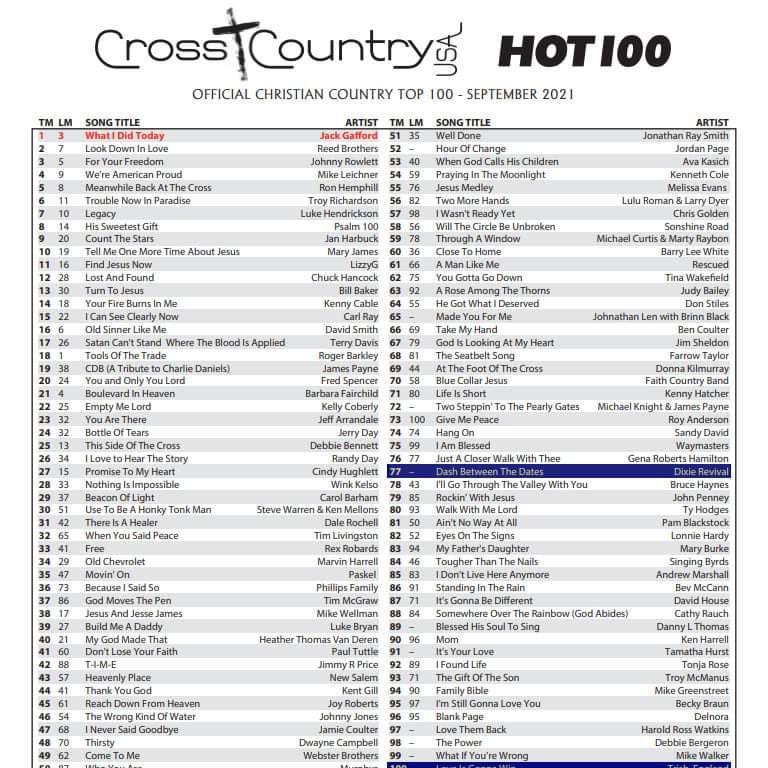 "Dash Between the Dates" debuts #77
Dixie Revival's new single release "Dash Between the Dates" from the album "The Walk" made its official debut on the Official Christian Country Chart printed in Criss Country Magazine for the month of September 2021. Congratulations guys and gal! A big thanks to the production team at Son Sound Music Group and Tire Swing Records!
THE WALK officially releases!
"

It's not the day that you're born. It's not the day that you die. It's what's in between. It's that little short line. Years go by and all that counts in this race i show you live in the dash between the dates!"
— Dixie Revival
You are visitor number: 1738